You've been anxiously watching from the sidelines as the housing market has continued its climb to record highs and wonder when and how you'll be able to join the ranks of first-time homeowner.

The process and the requirements can seem daunting. We're here to make sense of it and help you achieve your dreams of home ownership.

Get your finances in order

Think of it as personal financial housekeeping. Providing updated information, including your credit history, to lending institutions will determine your eligibility and the maximum you can expect to borrow. We want to see that you're a reliable borrower.
 
Know your score

Your credit score is a snapshot of your financial situation, and mortgage lenders expect 'good' credit – typically a score of 680 or higher.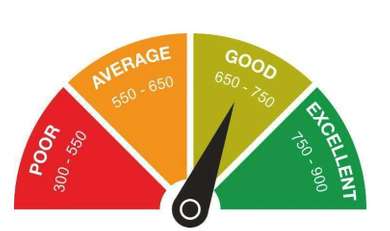 When mortgage shopping with a co-owner, most lenders require both owners to be on title, and will consider both credit scores, and both incomes. This is valuable to remember if one buyer doesn't have the strongest credit score. If this is the case for you, talk to your mortgage professional about your options.

Show them the money

The minimum down payment you'll need depends on the purchase price and your credit worthiness. If you put down less than 20%, you'll require mortgage loan insurance as assurance to the lender.

| | |
| --- | --- |
| Purchase Price | Minimum Down Payment (%) |
| $500,000 | 5% |
| $500,001-$999,999 | 5% on the first $500,000, 10% on the difference |
| $1,000,000 | +20% |
Depending on the lender, self-employed or borrowers with a poor credit score, may be expected to provide a larger down payment.
 
Buying with someone else? Cover your legal bases.

To protect your long-term financial security, it is important to be ready for the excitement of home ownership, but also be realistic about the legal implications of co-ownership.
 
Haven't said "I do?"
 
If you are purchasing a property with someone to whom you are not married, we recommend you engage legal support to prepare a co-ownership agreement, to have a specified framework for the rules surrounding your joint mortgage.  
 
Exchanged vows
 
The home you purchase may become a significant matrimonial asset should you decide to marry, and in the case of divorce, the value may be divided between the parting spouses. We recommend you get legal advice to discuss some of the considerations of marriage and divorce in the when it comes to homeownership.
 
First-time home buyer benefits

The Canadian government provides help for first-time buyers.
 
Home Buyers' Plan (HBP)
 
The Home Buyer's Plan allows you to withdraw up to $35,000 from your RRSP, with no penalty, to put towards the purchase of your first home. If you are purchasing with someone else, and neither of you have owned a house, you can both take the full withdrawal, for a total of $70,000. If one of you has, the other can still take advantage of the benefit.

First-Time Home Buyers' (FTHB) tax credit
 
The First-Time Home Buyer incentive is a shared-equity mortgage with the Government of Canada offering up to 10% contribution to your mortgage payment.

GST/HST new housing rebate
 
This rebate allows some buyers to recover some of the GST, or the federal part of the HST, paid for a new or substantially renovated house.

Financial planning calculators for mortgages

Not sure what you can afford? Don't worry! There's a calculator for that. Alterna offers a variety of calculators to help guide you.
 
Buying your first home doesn't have to be intimidating. We help people all the time, through every step of the process, to open the door to your future, as a homeowner. Ready to take the first step towards home ownership? Contact us today to get pre-approved. We're here to help.
Get a Better Rate and a Better Mortgage
Related Articles
Keywords